Key points
First trimester ultrasound detection of fetal anomalies remains a challenge.
Ultrasound technology is continuously evolving with the aim to improve prenatal detection of fetal anomalies.
New 3D ultrasound rendering technologies hold promise, but interpretation of the images obtained is hampered by lack of an appropriate and robust reference standard.
The 3D Ultrasound Atlas of Fetal Development aims to facilitate clinical implementation of state-of-the-art 3D ultrasound imaging by validating the structures visualised using new imaging techniques with embryological and fetal gold standards and creating standardised planes.
This is an open access clinical and educational online resource.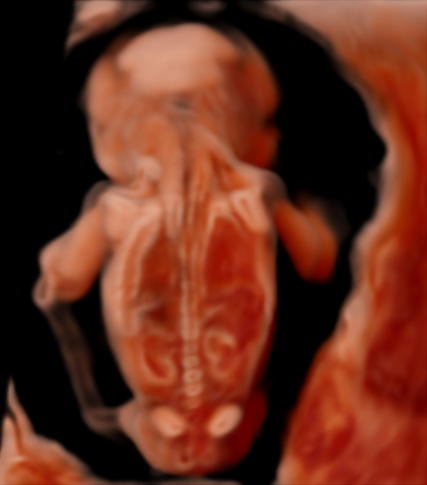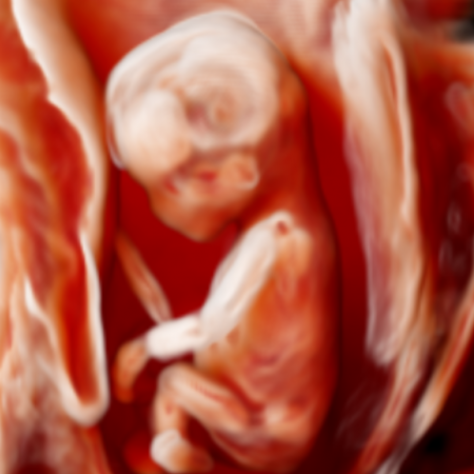 Project summary
Congenital anomalies affect approximately 30 per 1000 live births and are a leading cause of neonatal morbidity and mortality. Population-based ultrasound screening programmes currently detect about half of all fetal structural abnormalities at the second trimester scan, but first trimester fetal anatomy assessment is not yet commonplace. New three-dimensional (3D) ultrasound rending techniques have been developed with the aim of improving fetal anatomical evaluation as early as the first trimester, by allowing both depth of perception as well as interpretation of fetal internal structures, thus providing a novel way of visualising fetal anatomy. However, the use of these technologies in clinical practice is limited due to the lack of an appropriate reference standard for interpretation of the images obtained using these applications.
Through creating the 3D Ultrasound Atlas of Fetal Development we aim to provide an image library for clinicians to facilitate the implementation of novel 3D ultrasound applications in their clinical practice. We have performed 3D ultrasound scans with CrystalVue™ and RealisticVue™ rendering software (WS80 Elite, Samsung Medison Ltd., Seoul, South Korea) as part an ongoing research project in which fetal specimens donated to the Dutch Fetal Biobank,  are imaged sequentially with ex-vivo 3D ultrasound and then micro-computed tomography (microCT) imaging.
Using microCT imaging as a reference standard, we have been able to correlate and validate the structures visualised in the 3D ultrasound volumes. These datasets can then be matched to previously obtained 3D ultrasound datasets of a fetuses imaged in utero as part of of the PRECISE (Prospective Early Pregnancy Cardiac Imaging and Anatomy Screening) study on pregnant women from 8 to 18 weeks gestation (Imperial College London) to assess the applicability and usefulness of our findings to clinical practice.