De Bakker Group – Imaging Human Development
My life goal is to make human development easier to understand for clinicians, students and researchers worldwide, by using state-of-the-art 3D-imaging techniques. Being a medical doctor and scientist, I try to bridge the gap between fundamental research and clinical specialists. Creating an atlas based on histological sections of human embryos has made me realize that we know more about the moon then about our own development. Together with my collaborating scientists dr. Maurice van den Hoff, Prof. dr. Eva Pajkrt, Prof. dr. Roelof-Jan Oostra and our enthusiastic team, we use cutting-edge 3D-imaging techniques to study human developmental anatomy.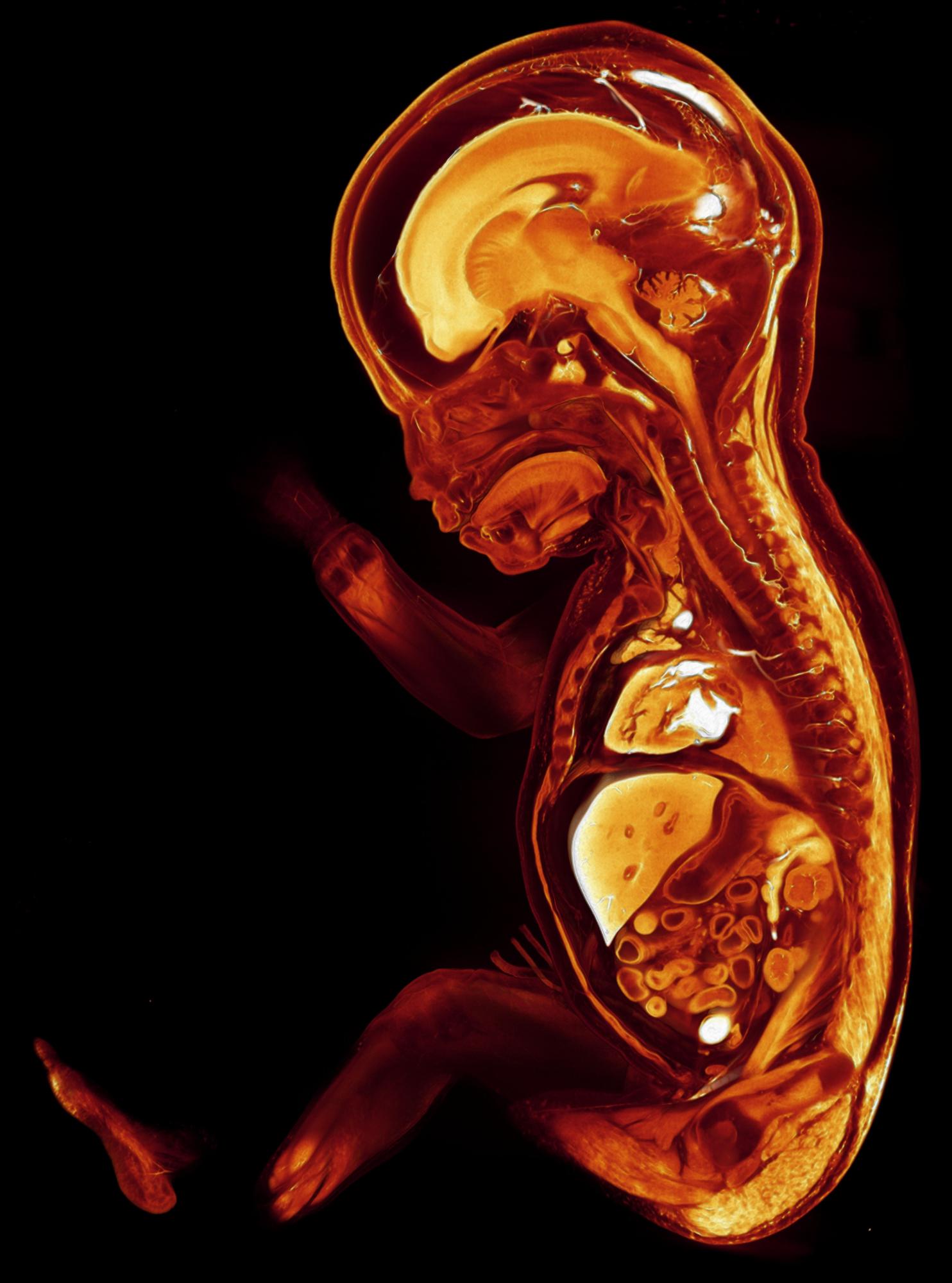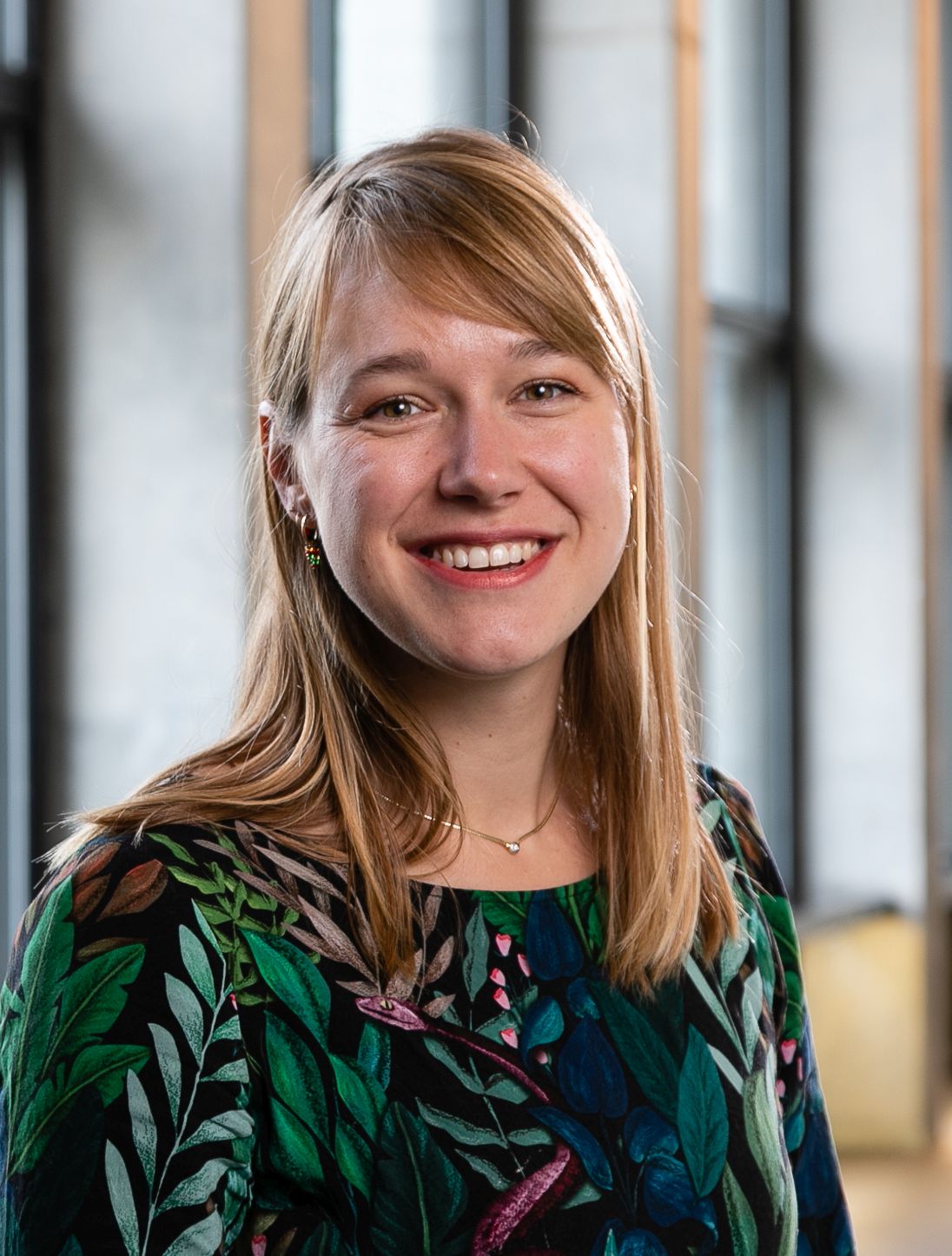 Choosing a broad interest over narrow focus
As I have a broad interest in embryonic development, forensic radiology, diving (medicine) and 3D-imaging I aim to combine my multidisciplinary skill-set to come up with out-of-the-box answers to clinical research questions in each of these fields of study, and subsequently present and discuss my ideas during (international) conferences, meetings and courses.
– Bernadette de Bakker, MD PhD
Founder and Principal Investigator 3D Human Development Project
History
I started in 2006 as 20-year old second year medical student in the 3D reconstruction team of Prof. dr. Antoon Moorman. Under supervision of Dr. Gert van den Berg and Dr. Christian Wallner I learned how to use the software package Amira to create 3D reconstructions of developing chicken hearts. Captivated by this beautiful 3D visualization technique Prof. Moorman offered me the unique chance to proceed into a PhD trajectory to create the 3D Embryo Atlas under supervision of Prof. dr. Roelof-Jan Oostra, Dr. Maurice van den Hoff and with the valuable assistance by Dr. Jan M. Ruijter, Kees de Jong and Jaco Hagoort. After publication of the 3D Embryo atlas in Science (2016) and the defense of my PhD thesis in 2018 I got the opportunity to continue my research line towards the fetal period.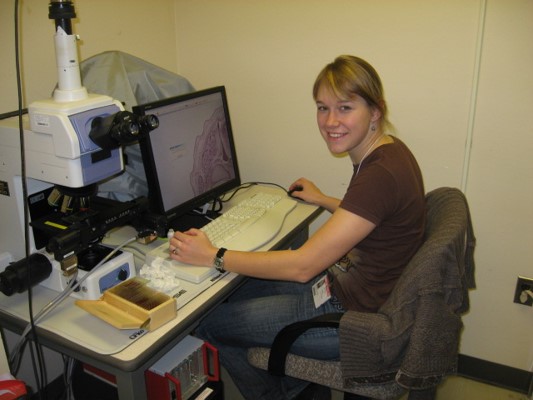 Embryonic and fetal specimen
The 3D Embryo Atlas is based on the renowned Carnegie collection, currently housed in the National Museum of Health and Medicine. This collection consists of thousands of human embryos up until eight weeks of development (Carnegie stage 23). Because a proper collection of healthy and complete fetal specimen above eight weeks of development did not exist, the Dutch Fetal Biobank was founded in Amsterdam UMC in 2017.
"It's fair to say that we currently know more about the Moon than about our own embryonic development.

Bernadette de Bakker, MD PhD

International Business Times, 24-11-2016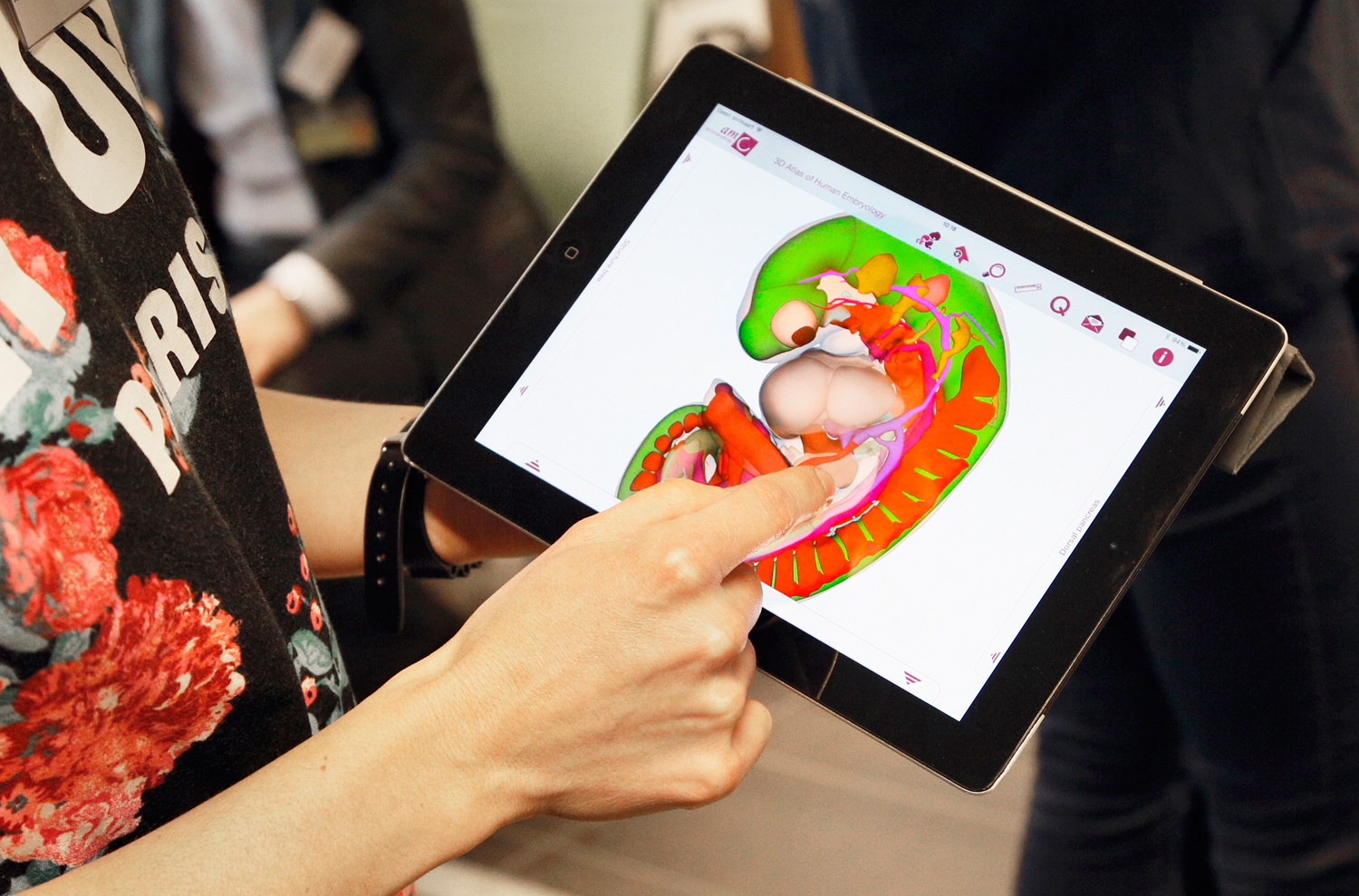 3D Reconstructions
All 15 000 histological sections of two series of human embryos from the Carnegie collection have been captured using a digital microscope and the software package Amira to create the 3D Embryo Atlas.
3D Ultrasound
In collaboration with Imperial College London and Samsung we use our 3D reconstructions and Micro-CT scans of human embryos and fetuses to clinically validate the CrystalVueTM and RealisticVueTM 3D rendering software in the creation of a 3D Ultrasound Atlas.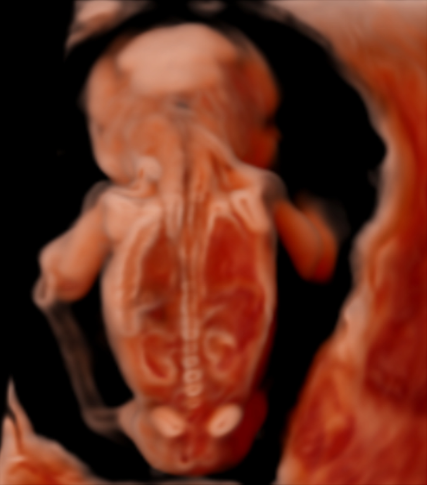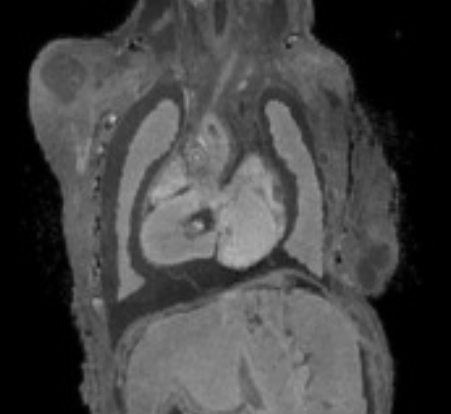 Ultra-high field MRI (UHF-MRI)
This technique enables imaging soft tissues of human embryonic and small fetal samples without adding contrast agents. Limitations are, however, that long scanning times (>15h) are needed to acquire high resolution scans of small samples and samples >10-20 cm do not fit in the machine.
Micro-CT/diceCT – 3D histology
Microfocus computed tomography (micro-CT) enables both scanning of unstained human embryonic, fetal or adult ex vivo samples to capture the developing skeleton, as contrast-enhanced tissues (diceCT: diffusible iodine-based contrast-enhanced CT) for fabulous soft-tissue scans on a micrometer resolution.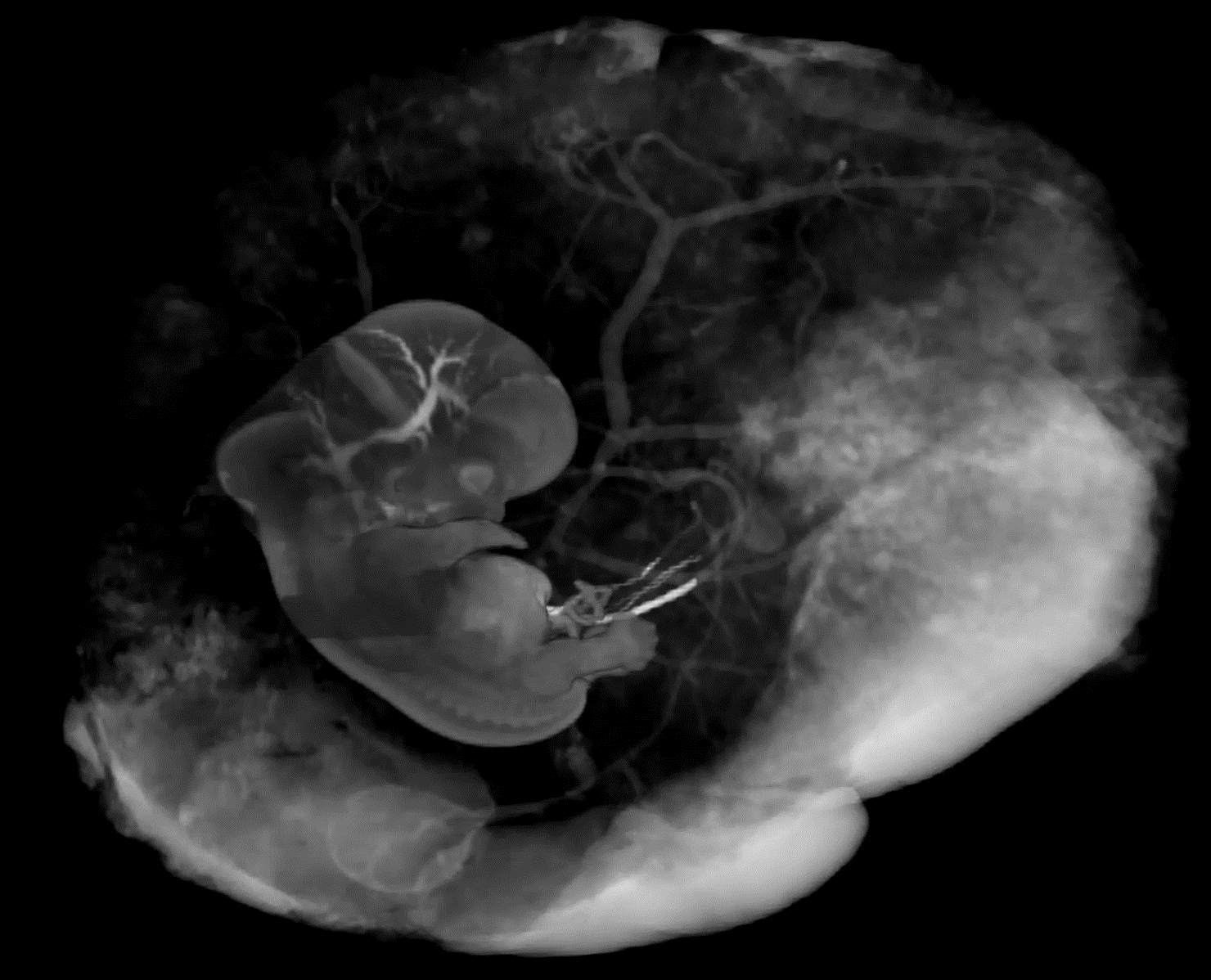 By students for students
As academic teaching and quality research go hand in hand, (bio)medical students have always been involved in our research projects. They often start with an elective course, or a mini thesis, after which they apply for a bachelor or master internship. And even after that, many students voluntarily continue their efforts and become valuable (clinical) collaborators for our team.